COMPANIES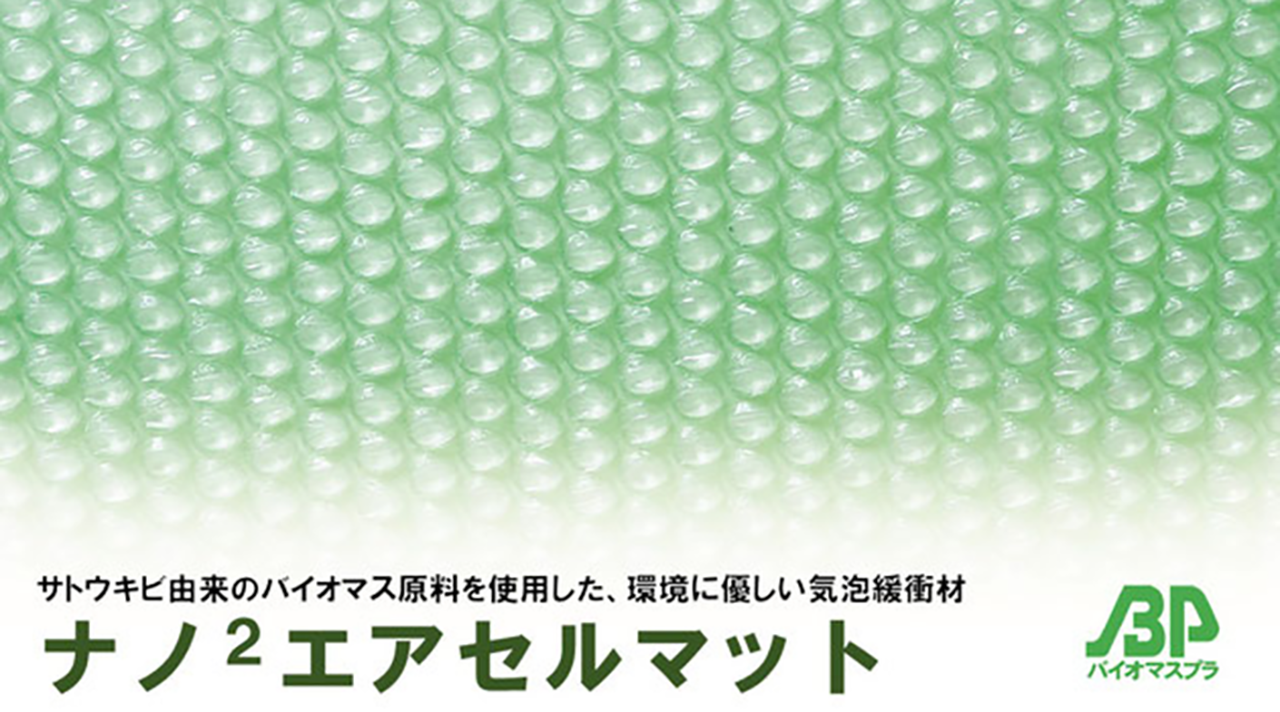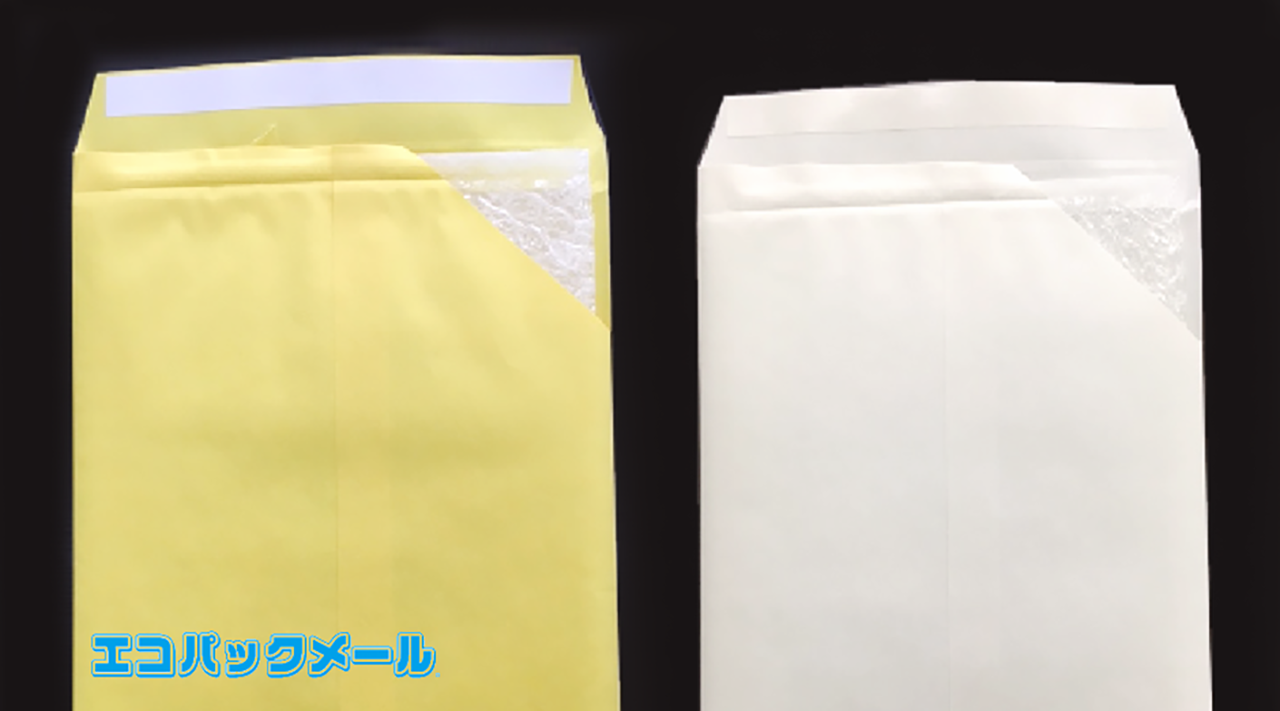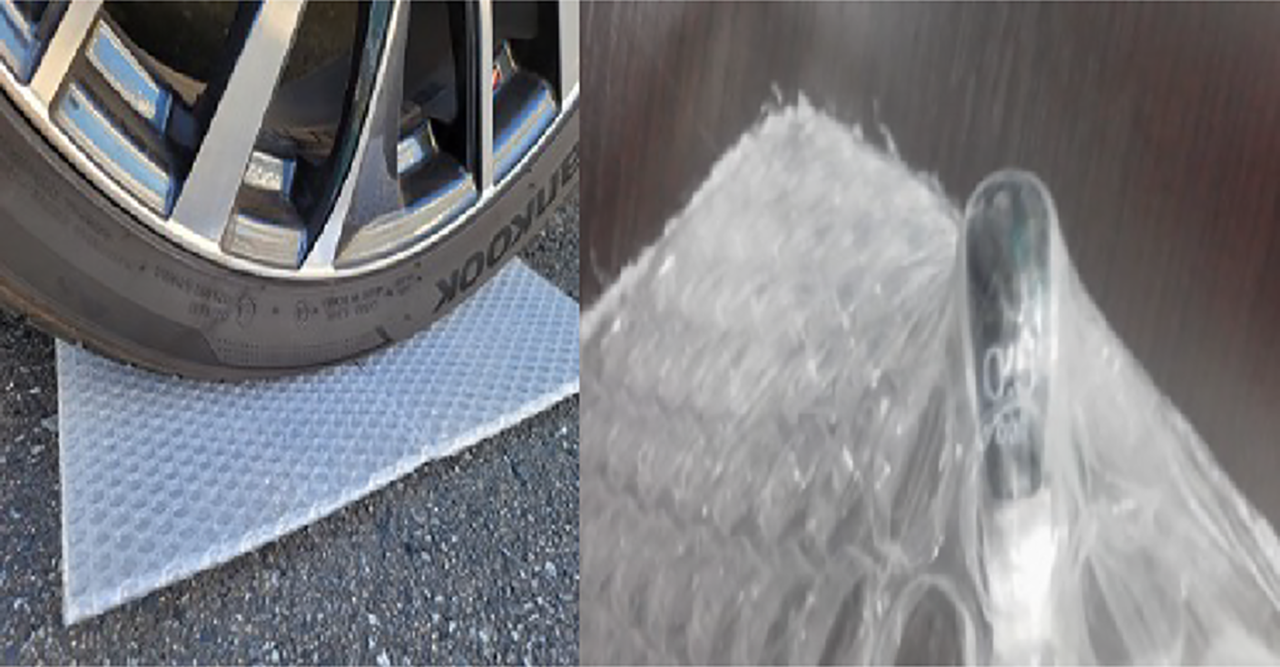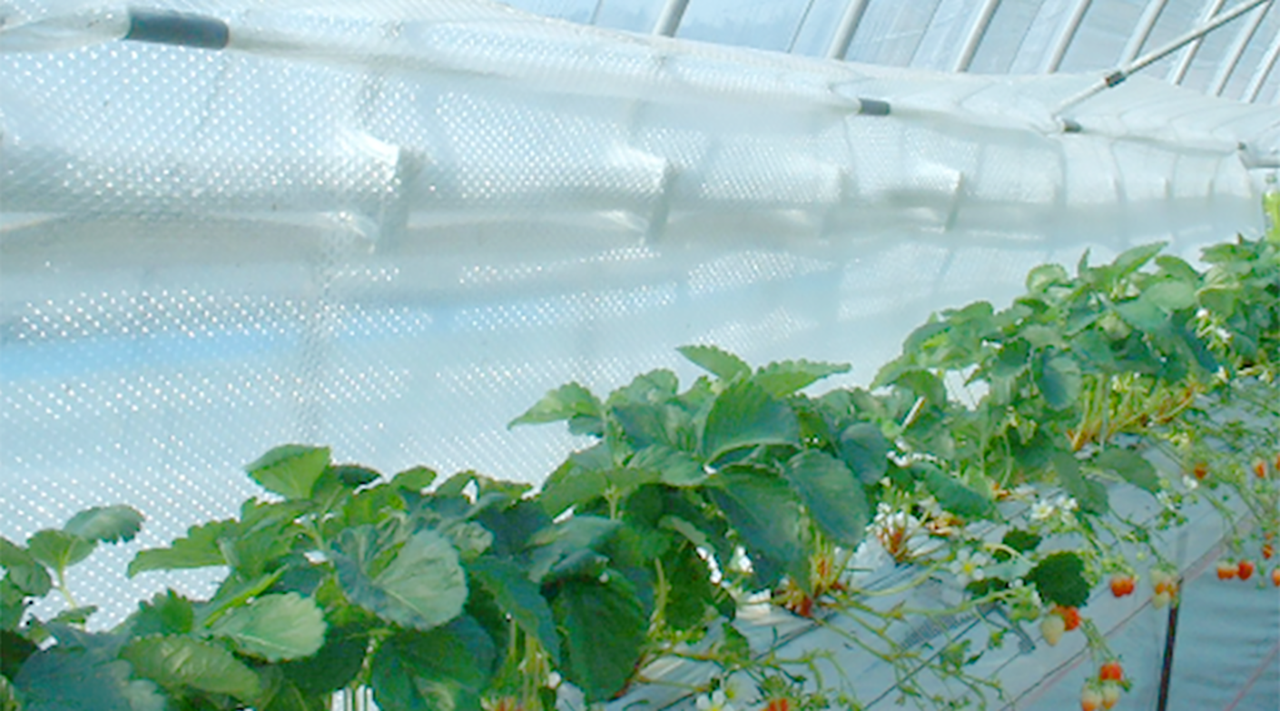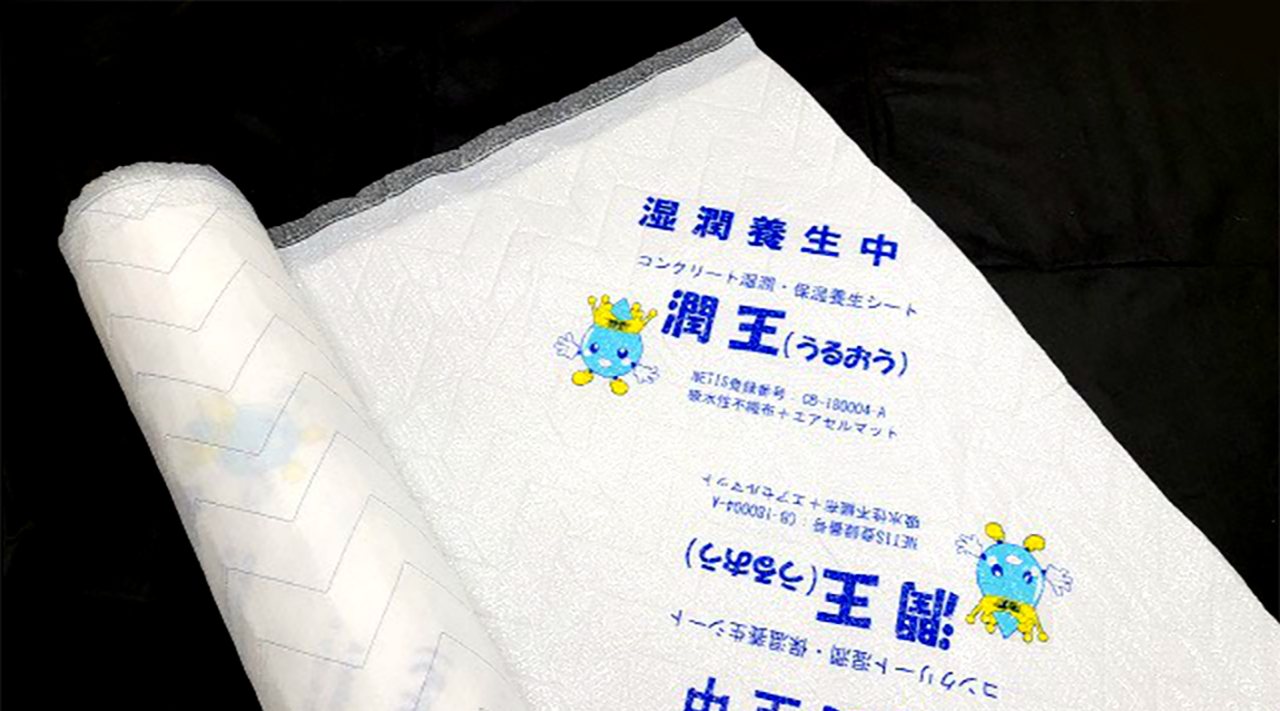 Implementing the Ministry of the Environment's Plastics Smart campaign, we manufacture the Nano² Air Cell Mat, a new air cell cushioning material designed to reduce impacts on the global environment.
As packaging and cushioning industry professionals primarily serving the automotive and mail order industries, we are committed to popularizing and promoting the use of Air Cell Mat, a bubble cushioning material. Furthermore, we continue to improve the functions of the Air Cell Mat, our main product, and integrate it with various other materials to create new products that meet our customers' needs. As we manufacture products using raw materials derived from petroleum, we are going forward to promote our business as an environmentally friendly company actively implementing low-carbon and resource-conserving measures. We will open further avenues to the future of package cushioning materials, while fulfilling our responsibilities as the Air Cell Mat manufacturer.
Production Examples
Nano² Air Cell Mat

This environmentally friendly bubble cushioning material is made with 28% less polyethylene resin than conventional products, containing 30% or more biomass plastic. Using plastic material made from sugarcane-derived biomass resources, this wholly unique product is certified by the Japan BioPlastics Association. Application of nanotechnology results in films that are stronger yet thinner, decreasing the amount of raw material used while reducing both carbon dioxide emissions and waste.

Eco-Pack Mail

Unique and unmatched by any other product, Eco-Pack Mail is a separable cushioned envelope using the Air Cell Mat that generates no harmful gasses when burned. As the Air Cell Mat lining is bonded to the paper envelope with heat only, it is easy to separate from the paper. This highly functional product offers mail-order sales and logistics superior packing efficiency and lower shipping costs. Along with sales from our standard inventory of eight sizes in two colors—yellow and white—we also handle customized printing in small lots. Our product line also includes the Eco Pack Slim, the Eco Pack Wide gusseted envelope, the Air Cell delivery bag with Air Cell Mat lining, and the inexpensive ANKAH Mail imported cushioned envelope.

Thermal Air Cell

This product is made by adding a weatherproofing agent to the air cell cushioning material, enabling it withstand use as heat insulation sheets inside polytunnels (vinyl greenhouses). For winter days when heaters may be required to maintain temperatures inside the greenhouse, the use of thermal air cell as an interior lining for the greenhouse helps retain heat, thus cutting fuel costs and reducing CO2 emissions due to its excellent thermal properties. It is also highly transparent and features superior physical strength in comparison with competitors' products.

SPL-500

Using a special compound of polyethylene and other plastics, we have developed a singular cushioning material with air cells that rarely collapse. Items conventionally shipped in specifications requiring two packaging materials, such as cardboard boxes with plastic bags or decorative gift boxes with cushioning materials, can now be shipped using a single package, thereby reducing time in operations, material costs, and shipping expenses. The material can be used not only for automobile components and steel products, but also as a substitute for cardboard and plastic cardboard.

Uruou

This patented moist and insulated concrete curing sheet was jointly developed with Taikei Construction Co., Ltd.
[Registration Number: CB-180004-VE under the New Technology Information System (NETIS)]
The manufacturing process creates a zigzag pattern integrating non-woven water-absorbing fabric and film-laminated air cell mat, enabling construction of high-quality concrete structures with greater labor savings and lower costs. The curing sheet is environmentally friendly.

Major Features
・Improves concrete quality—the moisture retention effect maintains concrete surface wetness for longer periods, promoting the hydration reaction and improving concrete quality.
・Reduces environmental impacts—significantly reduces wetting frequency and suppresses the generation of alkaline polluted water.
・Reduces costs—as a rough approximation, sheets can be reused five times, and the lightweight material enables significantly reduced costs in comparison with curing mats of the same type.
・Saves on labor—the extraordinary reduction in weight (approximately 3.5 kg for 1200 mm x 20 m roll) saves the labor required for transportation and installation.
Company Profile
Company Name
Izumi Co., Ltd.
Founded
1976
Capital
10 million yen
Head Office
2-5, Kinjo 4-chome, Kita-ku, Nagoya, 462-0847 Japan
Representative
Yoshihiro Ito, President
Number of Employees
70
Business Activities

Manufacture and sales of air cell mat (bubble cushioning material)
Sales of other packing products and polishing products